A picturesque sunset, a balmy breeze in your face. Cosily wrapped into their blankets spectators wait for the non-existent stage curtain to rise. Experiencing the "Spiel auf dem See" during the Bregenz Festival is a must-do not only for die-hard opera aficionados.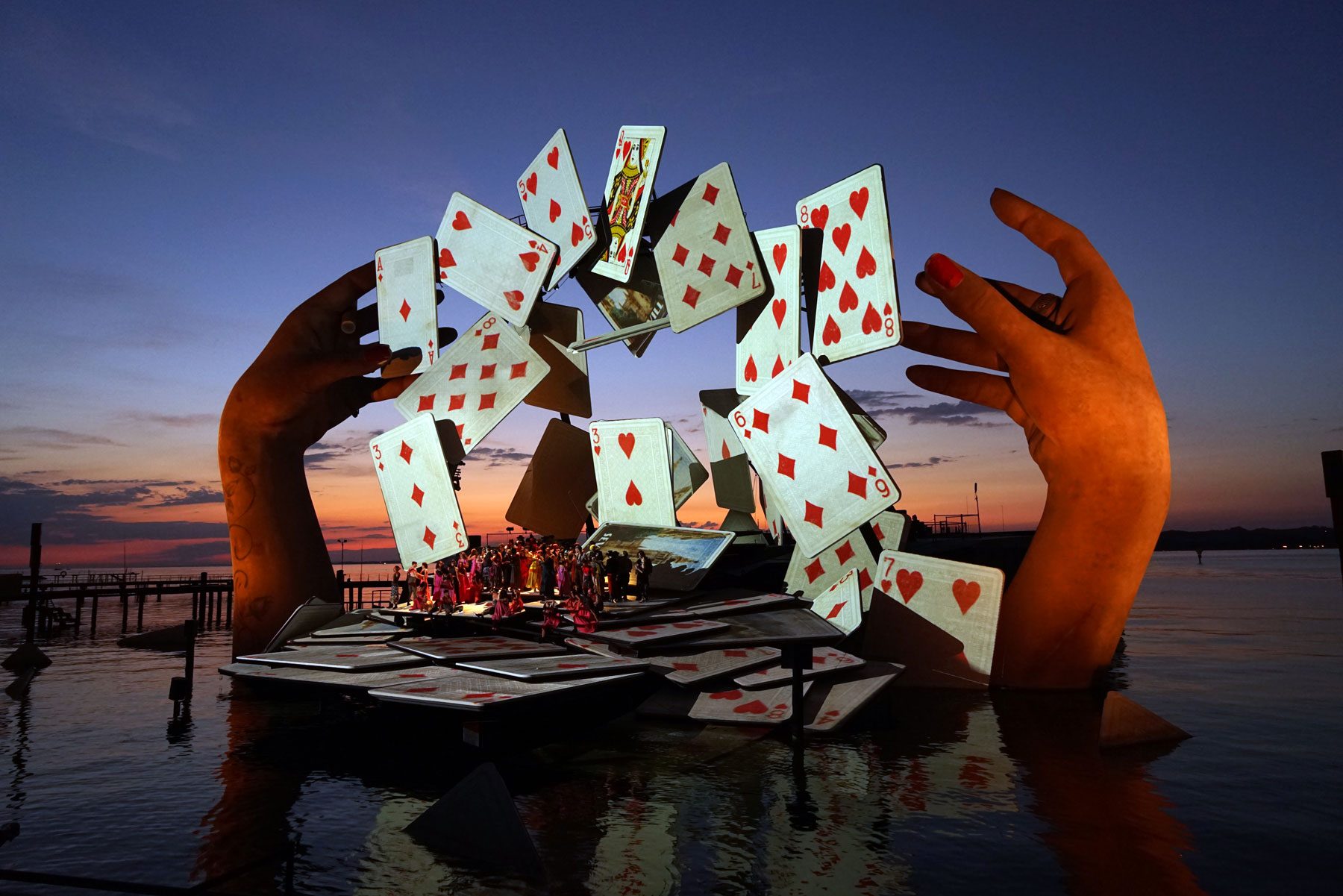 Outdoor fun and cultural delectation
Visitors of the Felsenreitschule in Salzburg, the Arena di Verona and fans of open air cinema have known it all along: There is a special pleasure in braving the elements, wondering whether the weather will keep up and listening to opera arias in in a rain jacket clutching a Thermos bottle. Topping off a mild summer's night with some ear candy – this is as good as it gets. The lakeside panorama turns every stage production into a feast for the eyes. Since the beginning of the Bregenz Festival in 1946 directors and stage designers have been outdoing one another in turning the lake itself into the true star of their stagings.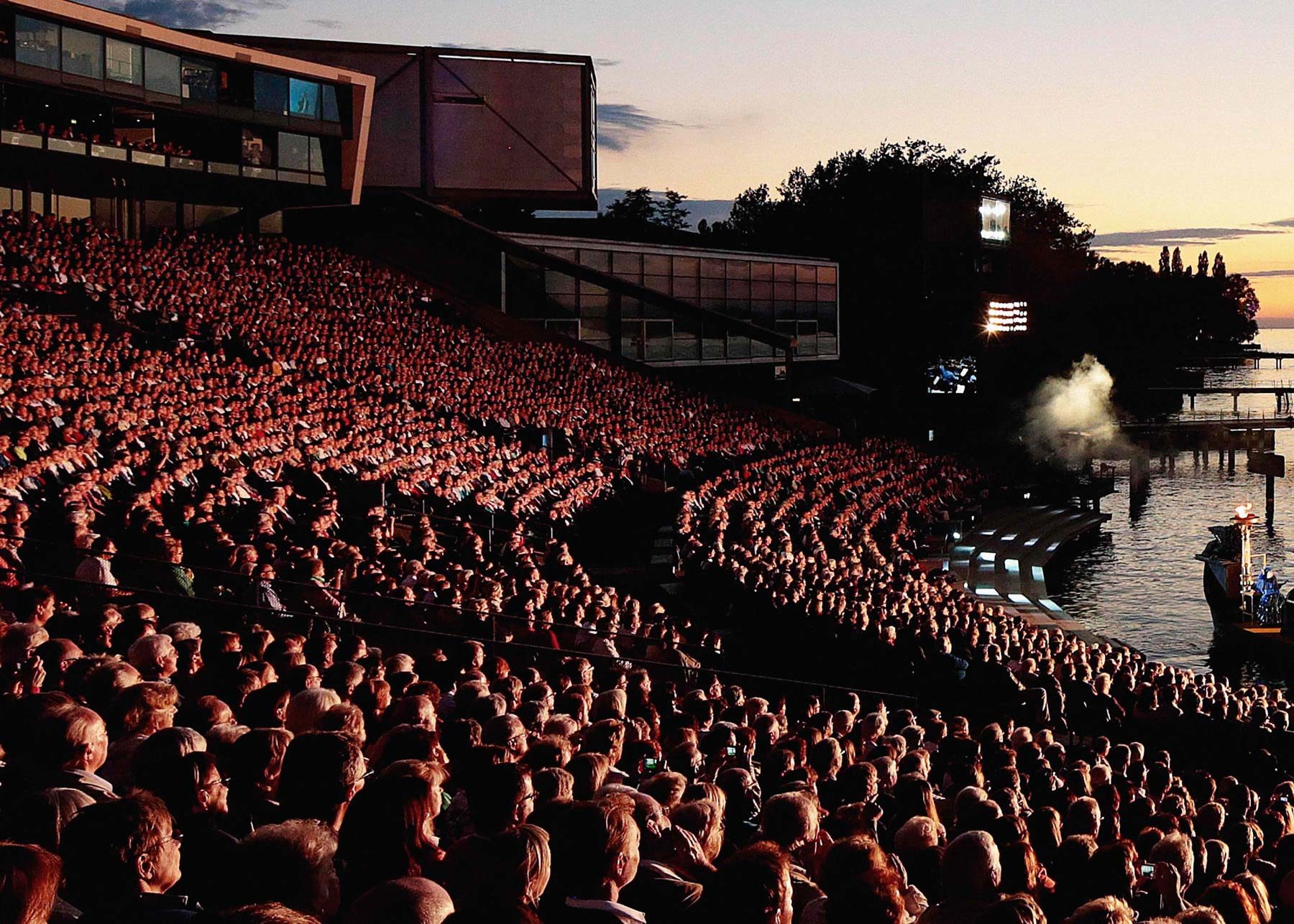 More than "just" opera arias
Except for some operettas (The Merry Widow, The Land of Smiles, The Bat etc.) and some musicals (West Side Story, Kiss Me, Kate) performances on the Lake Stage mainly included monumental operas like Nabucco, Turandot, Carmen or Aida – featuring grandiose stage designs that starred the lake itself in varying degrees. In this regard Carmen in the 2017-2018 season was a true highlight – read more in BLUESCAPE no.3!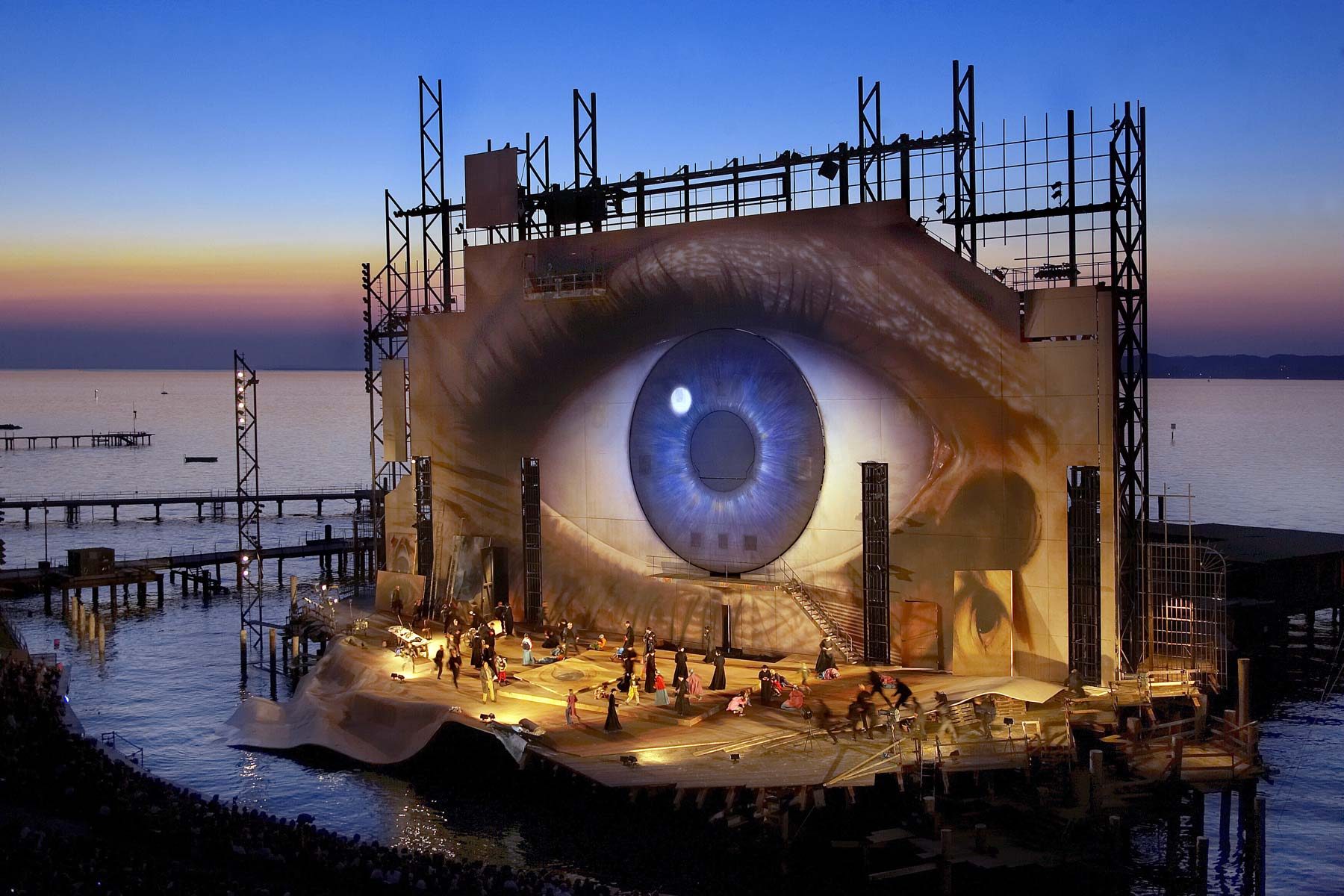 Opera lovers better buy tickets far in advance. Opera despisers, too, need to consider visiting the venue: The special effects are worth seeing, the technical gadgets are formidable. Make sure to join a behind-the-scenes tour to learn more about the offstage secrets and enjoy the view from the stage onto the grand stand. You do not need to love opera to spend a terrific evening here. Or do you consider James Bond to be an opera fan? No? Even 007 paid a visit to this unique location. In A Quantum of Solace (2008) the British agent eavesdropped on the secret meeting of several villains, while Scarpia sang his "Te Deum" on stage. In this case, Bond, James Bond, was stirred up rather than shaken.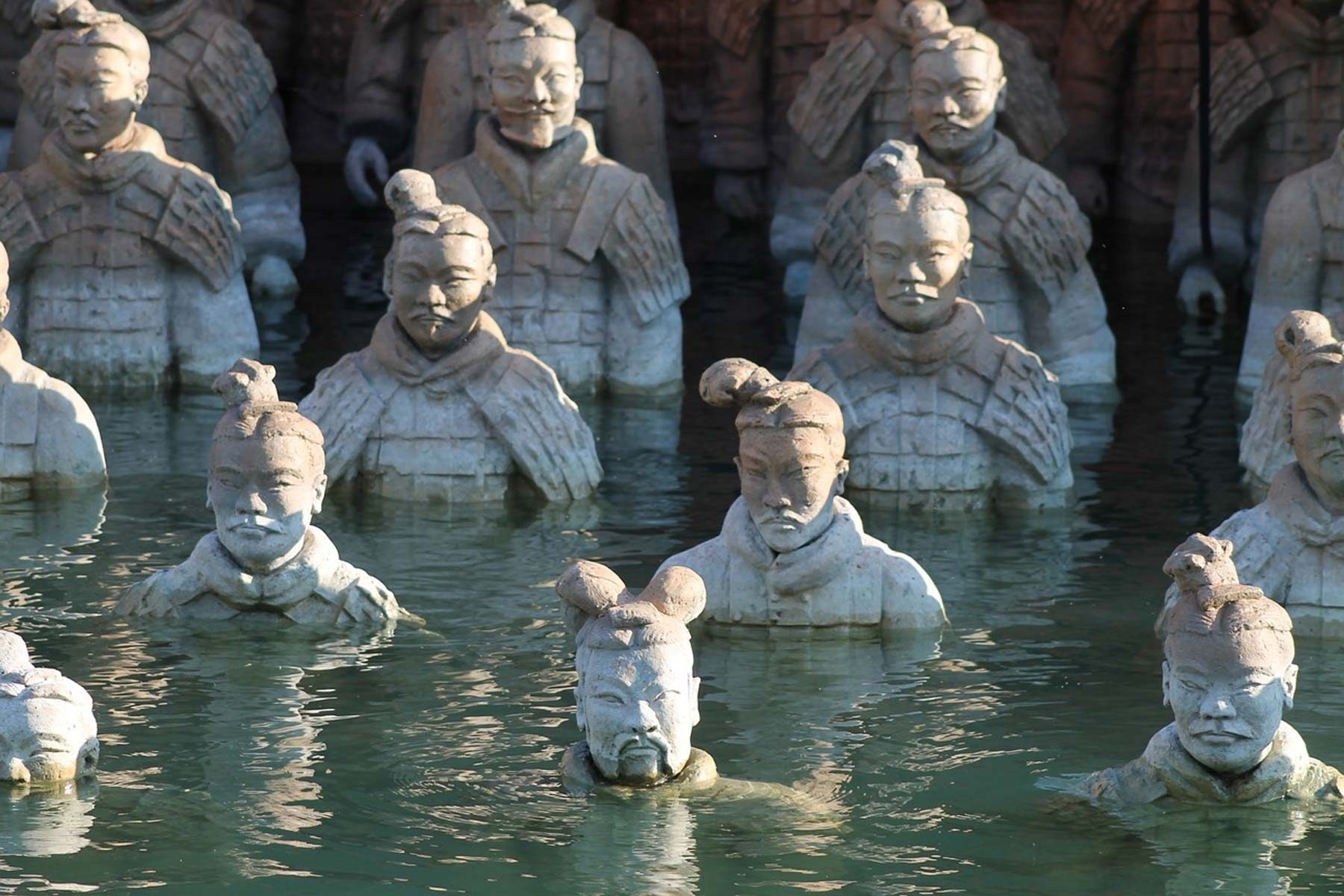 Photos:
Bregenzer Festspiele and Pixabay